The SOBs are a cycling club and that means riding our bikes. However, we are so much more than that. We have a few formal social events each year – a club luncheon, a holiday party, a multi-day ride.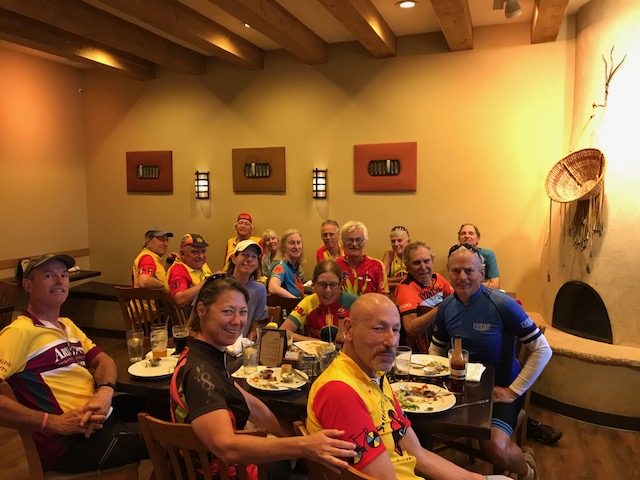 Plus, after most of our rides we get together for lunch and/or coffee and/or beer, getting to know each other and discussing cycling, Santa Fe, future rides, you name it.
Starting in 2015 we joined the Texas 4000 riders on their way from Austin to Anchorage as they passed through Santa Fe. We rode part-way with them on their way into Santa Fe, and attended a reception for them hosted by Texas-Exes. One of our members put all the riders up in a local hotel for the night.
And should any of our members need some support, recovering from an on or off bike injury, you will be amazed at how everyone responds. Nothing formal, just an outpouring of positive energy and offers of assistance. That's the Santa Fe SOBs. Join Us.