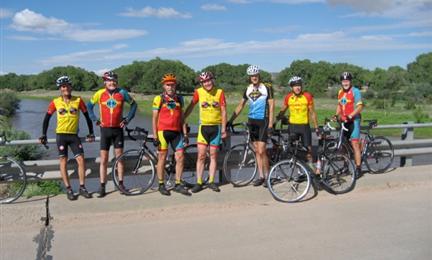 Santa Fe Seniors on Bikes (SOBs) are a group of road cycling enthusiasts who meet three times a week, Tuesday, Thursday, and Saturday mornings to ride the Santa Fe area. Our rides are of varying distances, usually 20 to 50 miles, but opportunities always exist to extend, or to turn around at any point along the way.
The videos on the right are good introductions to our club.  Check them out.  (Click the video image twice to play the video.)
Club Directors February 2018
President – Judy Costlow
Vice President – Pam Reynolds
Secretary – Edwin Crosswhite
Treasurer – Steve Gitomer
Ride Director – Judy Costlow
Assistant Ride Directors – Lynn Pickard, Bob Bogart
Education Director, Edwin Crosswhite LCI #221
Web Masters – Ian Norrish, Bob Bogart
Membership – Bob Bogart, Ian Norrish, Steve Gitomer
Social Director – Lore Thorpe
Bike Advocate – Lynn Pickard
Sponsor Representative – Shirley Knarr
Ad Hoc Ride Director –  Bob Bogart
Keep on Riding!
Our Elite Eighty Members.
(Over 80 years young!)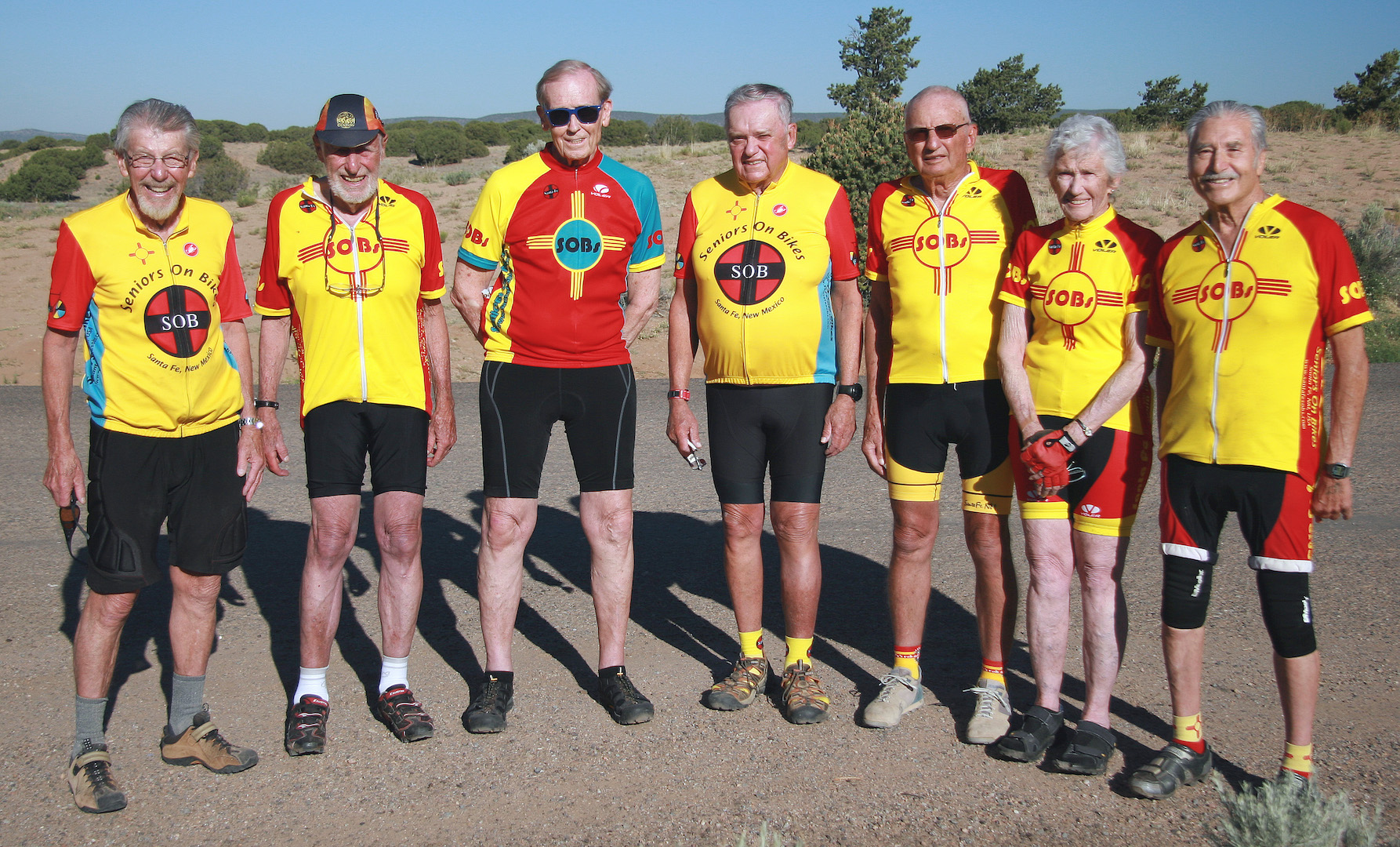 Our Sponsors
Our sponsors help us in various ways throughout the year. Click on the images to see what they have to offer. SOB Members, with a current membership card, receive a 15% discount on full price merchandise at any of our sponsors. The discount does not apply to: labor, bicycles, or sale merchandise.